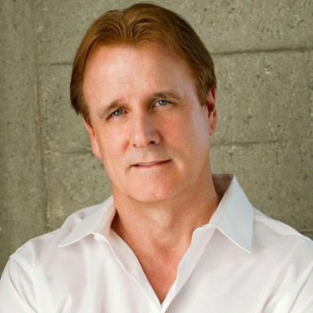 Lawrence E. Williams, Roadside Telematics Corp., CEO and Founder

Roadside Telematics Corp. Announces 9-1-1 Data Delivery Partners:  Intrado, NGA 911, and RapidSOS Sign Agreements Linking Connected Cars with America's Next Generation 9-1-1 System and First Responders Nationwide – En Route, and in Real-Time
As the world's first 9-1-1 Vehicular Emergency Data Delivery Platform, Roadside Telematics Corp's RoadMedic® platform will enable automakers to provide 9-1-1 dispatchers and first responders 'data enhanced' situational awareness to help save lives during roadside emergencies
COLUMBUS, Ohio, July 24, 2021 /PRNewswire/ — Today, Roadside Telematics Corp (RTC), the leading provider of contextual vehicular emergency data, announced strategic partnerships with Intrado, NGA 911, and RapidSOS focused on supporting RTC's vision of linking all connected cars registered in the U.S. with America's Next-Generation 9-1-1 system, and first responders nationwide.  Called RoadMedic, the platform is the first and only Telematics Service Provider (TSP)-agnostic data delivery platform enabling the development and deployment of automaker-sponsored 9-1-1 Vehicular Emergency Data Set (VEDS) solutions aimed at saving lives during roadside emergencies.
"Thanks to advancements in vehicular emergency data collection and distribution via cloud technology, RTC's patented RoadMedic platform can offer NENA i3-complaint VEDS data never before available – en route, and in real-time," said Lawrence E. Williams, RTC's CEO and Founder. "Our proven data platform, in alignment with our 9-1-1 data delivery partners, provides a solution that arms 9-1-1 dispatchers and first-responders en route with the basic on-board data that has been available for more than two decades, merged with mission-critical off-board data that has never been available until now."
RoadMedic's patented automated delivery of VEDS data en route to roadside emergencies augments today's manual time-consuming protocol requiring first responders to be on-scene to visually verify a license plate, vehicle identification number, or some other unique identifier to manually query for off-board data associated with the vehicle and/or occupants.
Off-board data from RoadMedic is cultivated from more than 300 million data points and can be distributed in real-time across more than 6,000 9-1-1 Emergency Communications Centers and over 17,000 first responder agencies nationwide, and includes everything from State DMV-verified vehicle ownership details, first-notification-of-loss information, personal medical and emergency contact data, first-degree relative, to stolen vehicle identification/crimes status, preferred towing providers, and insurance information.
Through these partnerships, RoadMedic's data is delivered to first responders, including safety information and vehicle extraction schematics for the specific vehicle involved., dramatically increasing the safety quotient for both on-scene EMTs and vehicle occupants. Via RoadMedic, first responders will be able to access information on the vehicle and its occupants as they roll to the scene – thereby saving time, and lives.
Roadside Telematics Corp. (RTC)
Founded in 2001 and based in Newport Beach, CA, RTC is the world's leading provider of contextual vehicular emergency data.  RTC's cloud platform, RoadMedic®, aggregates and normalizes vehicular emergency data, creating standardized outputs delivered directly to 9-1-1 call centers and first responders nationwide during roadside emergencies.  RoadMedic is the de facto public safety industry standard that is Telematics Service Provider (TSP)-agnostic; partnering with the world's leading automakers and tier one suppliers. For more information, visit www.roadmedic.com
Contact
Shane Smith
Pacific Communications Group, LLC
SSmith@PacificCommunicationsGroup.com
424-903-3665
https://www.linkedin.com/company/roadmedic
https://www.instagram.com/road_medic
https://www.facebook.com/roadsidetelematics